"We work with veterinary and welfare organisations all over the world, with a panel of feline veterinary medicine experts, with a feline expert behavior team and with a welfare advisory panel. Additionally, individuals with expertise and experience in all areas of veterinary and cat care contribute to the charity to make sure that the level of information we provide to all cat owners and carers is second to none, is accurate and up to date"
Do you have questions? This is the place to go! They have an answer for everything and the best thing is its free! They are up to date with their information and have helped me over the years, and have helped many kitten owners including some of my own customers.
"At ROYAL CANIN®, we have multiple ranges of cat food for all types of cats and kittens. Our cat food products contain uniquely crafted nutritional profiles tailored to your cat's breed, age, size and particular requirements to help in the maintenance of good health."
The products above are what we use to raise our adult cats and kittens from weaning to 13 weeks of age. We have used Royal Canin for eight years now and have never had any problems.
"Our uniquely formulated BreederCelect cat litter pellets are made from >99% recycled paper with no additives or chemicals"
I have found that the kittens and adult cats get on well with this litter, there are no unwanted odours and we never have accidents!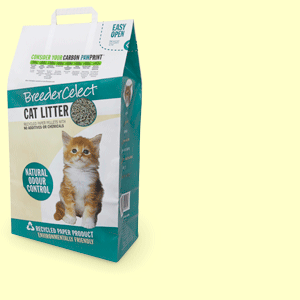 "zooplus – the leading online pet shop for pet food & accessories"
We purchase many items from zooplus, below are some of the items you will have seen in our home and cattery, all available at reasonable prices.
Thrive pet food was originally recomended to us by my vets after two beautiful kittens in a litter were quite small, after two weeks on thrive they went from 400g to 900g and continue to grow stong and healthy in their new home while the owner has carried on with this great product. We have used this food to settle kittens tummies in the heat of summer, we have used it to encourange eating after surgeries and vaccinations/boosters and we use this on a daily basis with our adults and kittens.
If you are purchasing one of our kittens, please contact me before placing your first order and i can arrange a 20% discount for you.
/